CONTINUING DENTAL EDUCATION 2019
Distinguished Clinician インターミディエイトセミナー
Distinguished Clinician
PURE PERIODONTICS IN THE ERA OF IMPLANT THERAPY
Meikai University, Asahi University,
University of California Los Angeles Schools of Dentistry
Joint Continuing Dental Education Program
PURE PERIODONTICS IN THE ERA OF IMPLANT THERAPY
【COURSE No.10190401】
【コース番号10190401】 【歯科医師】
INSTRUCTORS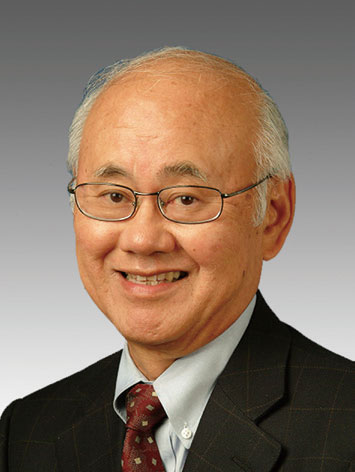 Henry H. Takei

DDS, MS, FACD
Distinguished Clinical Professor of Periodontics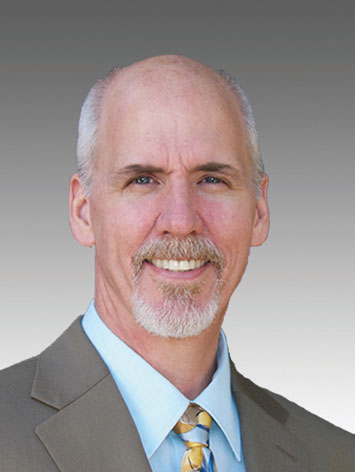 Perry R. Klokkevold

DDS, MS, FACD
Professor of Periodontics
Director of the Postgraduate
Periodontal Residency Program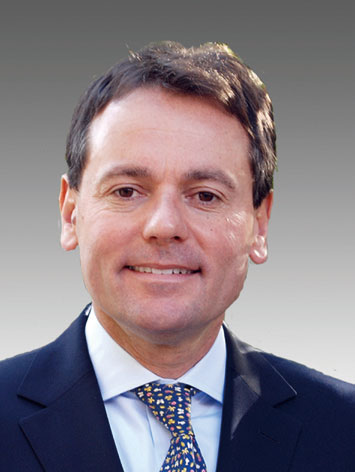 Paulo M. Camargo

DDS, MS, MBA, FACD
Professor of Periodontics Associate Dean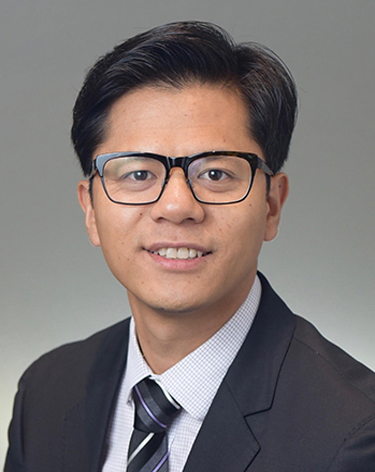 Jonathan H.Do

DDS
Assistant Clinical Professor of Periodontics
Introduction
In 1992, Meikai University, Asahi University and UCLA School of Dentistry created an Academic and Cultural Partnership Agreement, which has been permanently endowed. A joint Continuing Dental Educational program was inaugurated in 1999. This is first and continues to be the only university sponsored Dental Continuing Education program in Japan. The objective and goal of this joint collaboration by Meikai University, Asahi University and UCLA Schools of Dentistry is to acknowledge and perpetuate the concept and importance of Lifetime Education for Dentists.
COURSE SYNOPSIS
Dentistry like all professions undergoes dramatic changes as research, new clinical concepts and techniques evolve. Change is a positive force as new knowledge influence and dictates how dentistry is practiced. The introduction of implant therapy in the late l980's created a universal paradigm shift in the practice of dentistry. The changes in treatment planning was dramatically altered to include implants. Every discipline in dentistry was affected even though upon critical evaluation, implant dentistry is just merely another technique to replace lost dentition. The basic goal of our profession did not change nor did it need to change since dentistry's ultimate mission remains the prevention of dental disease. Keeping this in mind should always dictate that new discoveries are to be embraced and incorporated in treatment planning.
However, as with all new discoveries, its fallibilities are also becoming apparent with the recognition of peri-mucositis and peri-implantitis. This has resulted in the need for further consideration and prioritizing its place in the overall treatment plan analysis and revisits the dilemma of teeth retention over the expediency of extraction and implant replacement. Predictability is again questionable and elusive. The solution is again the responsibility of the dentist to be well educated as quoted by Giannoble and Lang in 2016 Journal of Dental Research… "It is not unusual for many practitioners to recommend tooth extraction with modest tooth associated ailments such as caries, need for endodontic therapy, or periodontal involvement." Thus, "Pure Periodontics in the Era of Implant Therapy" should motivate and inspire a dentist to re-think the concept of dental disease prevention and treatment.
This clinically oriented continuing education course will stimulate the dentist to be able to re-evaluate the original goal to retain the natural dentition based on sound periodontal knowledge and judgement. Incorporating the latest research and clinical innovations now and into the future will give confidence to become the "best inter-disciplinary dentist."
COURSE OUTLINE
An innovative four-day continuing education program allowing for interaction between participants and faculty during Didactic Lectures, Discussion Sessions and Clinically Relevant Hands-On Experiences.
The format for the course will consist of short didactic lectures along with videos and meaningful discussions between participants and faculty. This teaching style will create an active exchange by both the participant and faculty.The hands-on sessions are designed to allow participants to gain clinically relevant exposure to the material presented in the lecture.
The unique presentations will utilize concepts and ideas to simplify and clarify the complexities of periodontal and peri-implant disease and to shed light on the importance of the symbiotic relationship as well as the differences between periodontal and implant therapy. This includes exciting, modifying and perpetuating factors for both periodontal and implant diseases.
Participants will be introduced to important concepts of educational, mechanical and maintenance therapy to aid the clinician and patient in managing and treating these diseases for a positive outcome. Clinical examination and diagnosis along with patient and clinician education (ex. educational therapy) will be demonstrated. Therapeutic procedures (ex. mechanical therapy) will be taught in both the lecture and hands-on sessions utilizing extracted teeth, pig jaws and clinical videos. Instruments for the course activities will be provided for participant use. Preventive measures for controlling disease (ex. maintenance therapy) will be emphasized as critical aspects of overall treatment success!
4 Days DIDACTIC AND HANDS‒ON COURSE
Day1. Friday September 13, 2019

9:00am~19:00pm

Henry H.Takei, Perry R.Klokkevold, Paulo M. Camargo, Jonathan H.Do

Day2. Saturday September 14, 2019

7:30am~19:00pm

Henry H.Takei, Perry R.Klokkevold, Paulo M. Camargo, Jonathan H.Do

Day3. Sunday September 15, 2019

7:30am~19:00pm

Henry H.Takei, Perry R.Klokkevold, Paulo M. Camargo, Jonathan H.Do

Day4. Monday,holiday September 16, 2019

7:30am~16:30pm

Henry H.Takei, Perry R.Klokkevold, Paulo M. Camargo, Jonathan H.Do
CAPACITY :

30 Participants

COURSE FEE :

400,000 yen (Includes teaching manual, supplies and materials)

LOCATION :

Meikai University・Asahi University
Continuing Education Center /
Satellite Campus Shinjuku, Tokyo, Japan

申込手続きに進む
■ご協力とお願い
1. 服装について

我が国の誇る著名な臨床歯科医師の先生方を招聘して、開催しております。服装は必ずしもフォーマルである必要はありませんが、襟なしシャツや短パンなど、周囲の雰囲気を損なわない服装やエチケットにご協力をお願い申し上げます。

2. 写真撮影・ビデオ撮影等について

研修会開催中の写真撮影、ビデオ撮影については、患者様の個人情報に関する保護法の問題、ご講演いただいております講師の著作権法などに関わる問題などが発生しますので、ご遠慮願いますようお願い申し上げます。

3. 個人情報保護法について

2005年4月1日より個人情報保護法が施行となりました。生涯研修会にご参加希望の先生が受講申込書等にご記入いただく「医院名、所在地、氏名、電話、FAX等」は個人情報に該当します。ご提供いただきました個人情報に関する取扱には、細心の注意を払います。


(1) 受講申込書にご記入いただいた情報は、ご参加研修会の受講案内の送付、修了証書の交付、研修会に関する資料および当生涯研修会が発信する情報の送付先として利用されます。


(2) 受講申込書にご記入いただいた情報は、本研修会の協賛社にも提供され、製品情報等の送付先として利用されます。